As a business owner or safety manager, it's easy to believe there will never be a fire in any of your facilities. Unfortunately, commercial fires are a common and costly liability that can business interruptions and down time. According to FEMA, national estimates for nonresidential building fire losses were $2,656,600,000 in 2018 alone.
To minimize the chance of lost revenue and avoid business interruptions from fire, impromptu fire inspections, issues that arise from those inspections, and malfunctioning fire protection equipment, follow these fire safety management tips.
You'll also learn the costs associated with commercials fires, including the not-so-obvious costs. 
Over 90% of businesses fail within two years after a fire or disaster. – U.S. Small Business Administration

1. Risk Assessments Can Protect Your Business from Fire
There are various fire and smoke events that could damage your retail store, warehouse, distribution center, grocery store, big box store, or multi-site commercial facility. These incidents can injure occupants, stop operations, and ultimately cause a loss in profits that can go on for weeks, months, or even years.
As a fire safety or facilities manager, one of the most important things you can do to avoid business interruptions and the costly fallout from fire is to identify where your building might be lacking the right fire protection equipment for the use, size, contents, and occupancy. The types of fire equipment and placement required could change based on something as small as a deviation in your building's layout or purpose.
Have you moved any racking lately? Have you added more merchandise or new gas-powered or electrical equipment? Maybe your stores or warehouses had an electrical upgrade to allow for more power sockets. Whatever it may be, any time you make a change, it can affect your fire protection requirements. It can also raise your risk of fire.
Therefore, when planning any modifications within your business, review NFPA standards to determine if what you're doing might change your fire safety risk and equipment needs. If you think it might or you're unsure, engage a licensed fire protection company like AIE to perform a fire safety risk assessment to avoid business interruptions and keep your people safe.
2. Stay Current with Fire Protection Inspections
Once you've identified your fire protection needs, the next step would be fire loss prevention. Since nobody can predict when a fire might threaten the lives of your buildings' occupants, regular fire protection system inspections and fire safety inspection management are your best defense against that risk to mitigate major business interruptions.
How do you know which inspections are needed, when, and how do you manage all of it? Primarily, understanding the regulations for each city and state in which your multi-site locations operate, and the different fire protection systems required at each facility will determine your fire protection inspection type(s) and frequency. The NFPA and ICC have standardized inspection requirements; AHJ rules differ based on the city, state, and building use. Be sure to check with your local fire marshal for those codes.
Once you know what is required by the governing agencies, then you can plan your monthly, quarterly, semi-annual, annual, and 20-year fire safety inspection management for:
Smoke & CO2 Detector Inspections
Emergency Lighting Inspections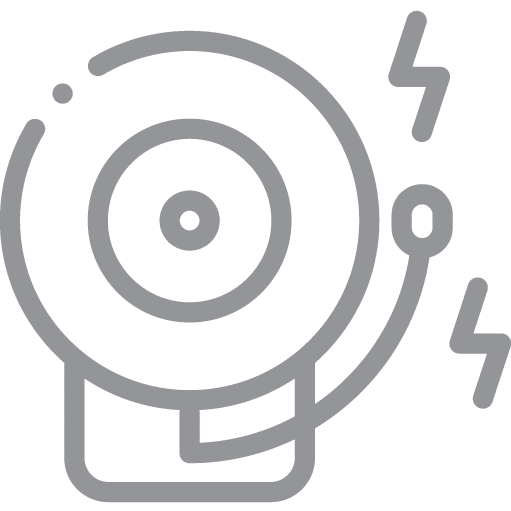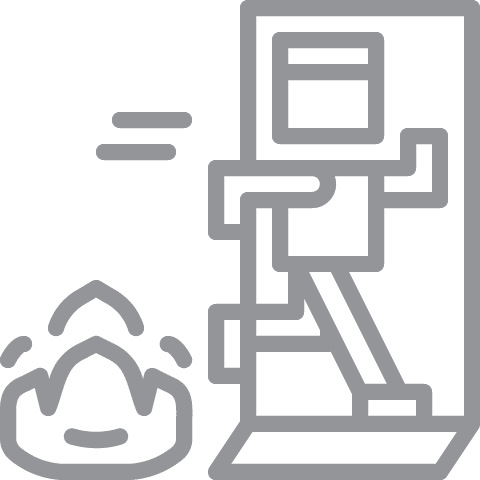 Short on time? The easiest way to prevent fire protection equipment business interruptions and meet all national and state fire safety inspection laws and requirements is to partner with AIE – our team is your team!
From coast-to-coast, AIE is your single source that takes a preventative, full-service, partner-approach to fire protection inspections and fire safety inspection management in each of your locations. This significantly streamlines the inspection process so you can focus on other business activities and not lose valuable hours to the process, or worse, a business that's shut down due to water, smoke, or fire damage.

3. Utilize Third-Party Fire Inspection Management Services
Spontaneous or even scheduled fire inspections can disrupt business and lead to unexpected costs and lost revenue due to code violations, regulatory errors, or conflicts with authorities. But did you know there is a way to ease this stressful situation? Third-party fire safety inspection management relieves you and your staff of the duties of fire inspections so you can carry on with business as usual and have peace of mind.
A third-party inspector will get an understanding of your business and local fire safety regulations, as well as state-wide and NFPA code requirements. He or she will also know the difference between what is required and what the inspector likes to see. This results in quicker resolution at a lower cost and an enhanced relationship with local inspection authorities.
Since 1983, AIE's third-party inspection managers, who are overseen by a former fire marshal, have been helping safety managers and owners of retail stores, warehouses, distribution centers, grocery stores, big box stores, restaurants, hotels, movie theaters, and other multi-site facilities, eliminate the unknowns and put their inspections in the hands of our experienced team.
Forty percent of businesses do not reopen after a disaster and another 25 percent fail within one year. – Federal Emergency Management Agency (FEMA)
4. Keep up with Fire Protection Maintenance & Repair
Just as you keep up with inspections, it's equally imperative to maintain and repair fire protection equipment and life safety systems as needed for fire loss prevention. 
Follow these simple steps to maintain and repair your fire equipment for everyone's safety and to mitigate business interruptions.
When you have regular inspections, if the report shows any equipment needs maintenance or repairs, schedule it right away.
Have a licensed fire protection maintenance and repair technician on your team – either as an employee or external fire protection company, one who will be there promptly when needed and keep detailed, electronic records of all services provided.

5. Assess Costs Associated with Commercial Fires
When there's a fire and your building's fire protection equipment does not work, the potential for injury to occupants cannot be measured in dollars, and of course, the financial fallout could shut down the business.
Here are just a few examples of the costs associated with a commercial fire and why the simple act of implementing fire loss prevention tactics and fire safety inspections is invaluable.
Injuries, medical expenses, legal action
Lack of employee and customer trust/confidence
Negative media coverage/reputation
Lost sales and revenue
Evacuation from damaged property
Move to temporary or new permanent relocation
Designing new property to fit your business's requirements
Changing marketing and advertising for new location
Paying utilities, insurance, security, and rent at damaged property
Fines associated with fire code violations
Assessing the obvious and not-so-obvious costs will put the potential risk into perspective for everyone. This also allows you to make a plan and save for these potential costs in the future. 
'Stopping fire before it spreads' is the very bedrock of AIE's corporate culture and serves as a constant reminder of our unwavering commitment to be a leader in all fire protection matters.
Avoid Interruptions with Fire Prevention & Functioning Fire Systems
Regrettably, even if you and your staff are extremely careful, fire can break out at any time, in any type of business. If all your fire protection equipment is intact and working when this happens, you may avoid costly business interruption altogether, and more importantly, save lives.
To learn how you can save time, simplify fire protection, and meet the required fire safety inspection standards at all locations, contact AIE for a no-obligation conversation today. 800-892-9863
The information posted in our blog is merely for educational and informational purposes. While the information has been verified to the best of our abilities, we cannot guarantee its total accuracy, and it should not be considered legally binding advice. This blog is not intended as a substitute for professional advice, and should you decide to act upon the information, you do so at your own risk.