Fire Protection & Inspection Management
Unannounced or even planned fire safety inspections are stressful – they disrupt daily business activity and reduce productivity. Not sure who to call? AIE is your nationwide life safety services partner for commercial fire inspection services, inspection resolutions, and inspection management services. Here for you 24/7/365.
Our team takes pride in thorough and accurate fire system and safety inspections, problem diagnosis, and efficient resolutions, creating long-term value and ensuring safety for your company and its most precious asset – your people.
Expert Fire Inspection Services: Faster Resolutions
Fire system inspections and sprinkler inspections can result in expenses and lost revenue due to code violations, regulatory errors, or conflicts with authorities. One call to AIE puts the management of fire inspections and any fire system in the hands of our experienced team including a former fire marshal inspector. Be sure to work with fire safety inspection companies you can count on for accurate fire inspection equipment and results.
Our expert inspectors understand multiple systems, local regulations, and code requirements. This single-point-of-contact reduces the risks of "too many people making calls when the fire marshal shows up." And, knowing the difference between what is required and what the inspector likes to see often results in quicker resolution at a lower cost and an enhanced relationship with local inspection authorities. Our inspection approach ensures focus on the proper job, at the proper time, with the proper costs.
Recognized by Authorities Having Jurisdiction (AHJ) Recognition
Our expert fire protection inspection services team is often recognized by Authorities Having Jurisdiction (AHJ). We have developed solid professional AHJ relationships nationally and locally through assistance and education, both in systems and code issues, and work harmoniously with them to solve any issues. Our team knows exactly what the AHJ looks for, so we can be ready for any and all fire protection system inspections.
Your single-source partner for all fire inspections and nationwide life safety services, including fire system inspections of the following:
Emergency Lighting Inspections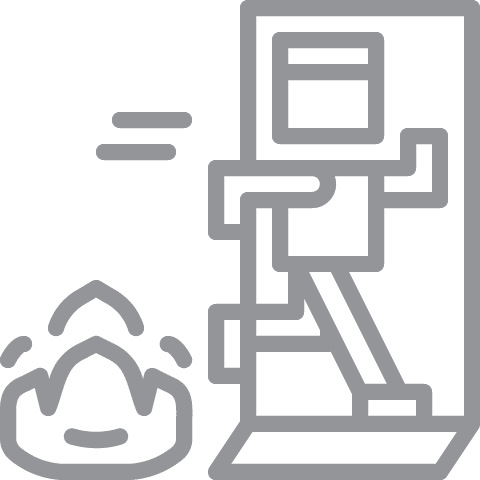 Minimize Fire Risk & Achieve Full Compliance with Expert Fire Inspection Services
Our experienced service team provides inspection management to resolve, prevent, and reduce potential fines or closures, relieving the anxiety of an uncertain situation. We also ensure accurate fire equipment and fire sprinkler systems at all locations meet National Fire Protection Association (NFPA) codes, as well as local and statewide requirements, and if they do not, we implement solutions to get them up to code quickly. 
We minimize fire risk and achieve full code compliance by the following:
Manage new build, existing facility, and third-party inspections; recommend resolutions for any fire protection equipment, fire sprinkler system, and water system issues.
Perform routine, nationwide fire sprinkler inspections of existing systems and those under construction to ensure they meet NFPA 25 requirements, as well as local and state codes.
Inspect, test, analyze, investigate, and report on the state of your water system and address any correctable problems.
Post-inspection recommendations are analyzed and categorized as to the level of action needed. A database is generated for all problems and assists with future solutions, cost reductions, and priorities.
Digital inspection forms and electronic document management provide a greener approach and easy access to the information for your company, as well as any code authority who requests it.
Call AIE for Nationwide Fire Protection System Inspections & Safety Services Today
Spontaneous fire inspections or fire system malfunctions can disrupt business and lead to costly end results. Work with only the best fire safety inspection companies to ensure your needs are taken care of. 
Our fire protection services team helps manage routine and last-minute inspections to guarantee your business's life-safety and fire protection systems stand up to NFPA, ICC, and other local, state, and national codes, standards and requirements. Our fire sprinkler inspectors are here to serve you! Call or contact us to discuss fire protection management for your system and equipment inspection needs today 800-892-9863
Stay Connected
Get expert fire protection tips and information delivered
right into your inbox. Subscribe to our blog below.