Your Success is Our Objective
Commercial fire protection services and fire code compliance are not 'one-size-fits-all.' That's why AIE's focus on high-quality, nationwide fire protection systems deliver the most effective solutions at the most efficient value, all based on your company's needs. If you're searching for the best fire protection &fire engineering company with dependable solutions,  multi-site equipment installations, and life safety systems service, you're in the right place. 
AIE exists to provide superior, nationwide fire prevention services to our customers and their communities. FIRE PROTECTION IS WHAT WE DO. It is not a by-product or line extension of our business; we are singularly focused professionals specializing in fire protection engineering and inspection services. It is our job to help you save time, reduce risk, and balance costs.
Comprehensive, Nationwide Fire Protection Services & Life Safety Systems
Much more than a slogan, "Stopping fire before it spreads," is the very bedrock of our corporate culture, and serves as a constant reminder of the unwavering commitment to be a leader in all fire protection matters. Whether your business requires a new fire sprinkler, fire alarm, or life safety system design, or periodic inspections to keep existing systems and equipment operating in top condition, AIE is poised to be at your service whenever called upon for fire protection and life safety expertise.
Nationwide Fire Protection & Inspection Management
AIE inspects and repairs your commercial fire protection equipment and fire sprinkler systems. We also act as a fire code consultant and third-party inspection manager to resolve, prevent, and reduce potential fines or closures. We are your dependable source for all fire safety services in new and existing facilities. Learn more about system inspections and management.
Fire Equipment Repair & Maintenance
AIE certified technicians and specialists ensure your fire protection equipment, sprinklers, water systems, and life safety systems are in perfect working order. We inspect, repair, and maintain fire sprinkler and alarm systems, emergency lighting, kitchen hood systems, fire extinguishers, backflow and water systems, and more. Learn more about equipment maintenance and repair.
Nationwide Fire Sprinklers & Water Supply
Our fire engineers design and install the most efficient, space-saving sprinkler systems in new and existing commercial buildings. Licensed engineers and certified technicians also perform upgrades and retrofit installations in nationwide and multi-site facilities. We inspect, troubleshoot, repair, and maintain systems, and offers water pressure solutions, 24/7/365. Learn More about nationwide sprinklers and system services
Restaurants & Commercial Kitchens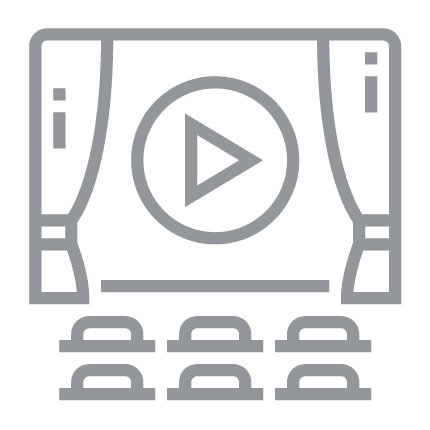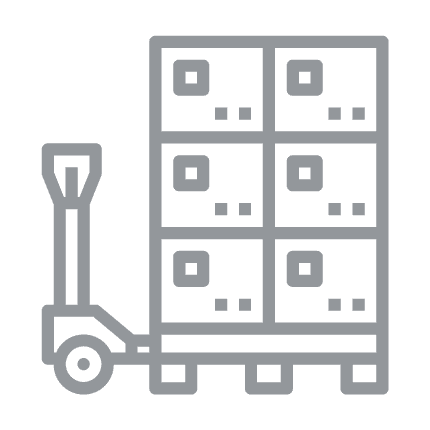 Distribution & E-fulfillment Centers
Your Single-Source, Nationwide Fire Protection Services & Fire Engineering Company
Since 1983, we've partnered with companies like yours to provide unsurpassed fire protection, safety, and surety at a national level. As your single source for fire protection equipment and services, fire sprinkler and water services, and code consulting and inspections, we minimize your fire risk and assure you achieve full compliance at all facilities. 
Our licensed, on-staff engineers and specialists coordinate a wide range of services that include all types of inspections and inspection management, fire systems design and supervision, repair and maintenance, construction services, bid specifications, hydraulic calculations, plan review, property loss prevention inspections, backflow testing and repairs, hazard investigation and analysis, third-party inspections, and water pressure and supply testing. As your national life safety services partner, our fire engineering ensures the safest conditions at each location.
We are there when you need us with 24/7/365 nationwide hotline calls handled by trained, AIE employees and rapid response by certified technicians. You can depend on our fire protection services & team. 
We are the experts for code compliance and standards related to fire enforcement, approval of drawings, equipment, installation, and procedure, from municipalities to statewide and federal agencies.
If you need code consulting and third-party inspection management, our team, including a former fire marshal prevents and manages issues that can lead to local fire marshal and NFPA code violations, as well as expensive fines.
Dependable, Nationwide Fire Protection Services and Life Safety Systems
You can count on AIE. No matter where you're located, our national fire protection services are here for you. 
With decades of expertise in fire protection, we provide life safety solutions that allow you to return to normal business promptly when a problem exists and remain confident in your fire safety protocol when things are running smoothly. Whether you need routine inspections or a fire sprinkler design update, our team is ready to provide top-quality service.
Our goal is to be your long-term, national partner who takes a proactive approach to fire protection, builds your bottom-line profit, and keeps your facility and staff safe. Call or contact our fire engineering company today to discuss your fire protection needs. From nationwide sprinklers to inspections and repairs, we're here for you. 800-892-9863
Stay Connected
Get expert fire protection tips and information delivered
right into your inbox. Subscribe to our blog below.