Stopping Fire Before It Spreads
AIE is your nationwide, single-source fire safety and compliance response team for all commercial fire protection services and life safety systems.
Fire Inspection Services & Management
AIE inspects commercial fire sprinkler systems and all fire protection equipment. We are your nationwide source for code consulting and fire equipment inspections in new and existing multi-site facilities. We also manage fire department and AHJ inspections to resolve, prevent, and reduce potential fines/closures.

AIE's nationwide, certified technicians repair, maintain and service your multi-site facilities' fire protection equipment, sprinkler systems, backflow preventers, fire alarms, fire extinguishers, water systems, kitchen hood systems, and all life safety systems. We also have 24/7/365 in-house emergency services.

Fire Sprinkler & Water Supply Services
AIE's certified technicians inspect, repair, troubleshoot, and maintain sprinkler systems, backflow preventers, and water pressure and supply systems in new and existing commercial buildings. Our team also designs system upgrades and retrofit installations in multi-site facilities.  We're here for you 24/7/365 in an emergency.
Our Passion, Our Purpose, Our Promise.
Since 1983, AIE's fire protection specialists have helped nationwide commercial clients with all aspects of fire protection services and life safety equipment. Our passion, our purpose, and our promise is to be there 24/7/365 to keep your people safe and your business profitable.
Expert Fire Inspection & Fire Safety Services
Do you need a reliable fire protection partner that can service all your company's regional or national facilities? AIE is at your service whenever called upon to keep your fire protection systems in working order and up to code. Our expertise and fire protection focus provide peace of mind and allow you to return to normal business promptly when a problem arises while remaining confident and secure in your fire safety protocol when things are running smoothly. We are the fire protection services partner your businesses can depend on.
Fire Inspection Services & Inspection Management
Our team will help manage your inspections and resolve, prevent, and reduce potential fines or closures. Relieve the anxiety of an uncertain situation with dependable, expert fire protection inspection services. Learn More
Sprinkler System Commissioning & Repair
AIE can be your multi-location certified Fire Commissioning Agent. Our fire system experts can confirm fire system accuracy, design, reliability, and NFPA code compliance, as well as perform rapid repairs. Learn More

Fire Sprinkler Design
AIE engineers work with you every step of the way to design fire sprinkler systems with the latest technology and code compliance for new builds and buildouts, system upgrades, and retrofit installations in existing and new facilities. Learn More
Water System Testing & Analysis
It is imperative to test and analyze your water availability on a regular basis and ensure it fulfills NFPA 291 criteria. AIE performs water system testing and offers objective results with cost-effective solutions. Learn More

Fire Equipment Service, Repair & Maintenance
We inspect, repair, and maintain your fire protection systems and fire sprinkler systems at all facilities to ensure they meet National Fire Protection Association (NFPA) codes, as well as local and statewide requirements. Learn More

Fire Extinguishers & Hoods
AIE offers fire extinguisher services and performs commercial kitchen hood inspections and maintenance. Digital maintenance records and service logs easily keep you on track and code compliant. Learn More
A

ction.

I

ntegrity.

E

xperience.
Our objective is your success in both minimizing fire risk and achieving full code compliance and fire safety at all facilities. AIE's expert management, experienced project managers, NICET-Certified Personnel, and Licensed Professional Engineers who specialize in Fire Protection are your long term partners in all systems design, installation, fire inspection services, maintenance, and emergency needs. From nationwide life safety services coverage to 24-hour availability, we provide swift action and proactive, cost-effective solutions with integrity to keep your employees safe and your business profitable.
Certifications & Memberships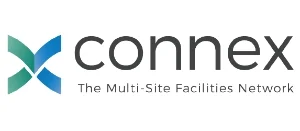 Contact Us to Keep Your Facilities & People Safe with the Best Fire Protection Solutions
Much more than a slogan, "Stopping fire before it spreads," is the very bedrock of our corporate culture and serves as a constant reminder of our unwavering commitment to provide the best fire protection solutions in the nation.
Whether you need code consulting at locations across the country, fire protection inspections, rapid sprinkler or water system repair, or inspection management, AIE is poised to be at your service whenever called upon. 
Contact us today, without obligation, to discuss your company's fire protection needs. We look forward to meeting you!  1-888-AIE-PALS (243-7257)
As a warehouse facilities manager or safety engineer, when it comes to fire safety, you may feel that following local warehouse fire safety regulations, NFPA standards, and OSHA requirements is enough to minimize the threat of fire. While these codes are extensive,...
read more
Stay Connected
Get expert fire protection tips and information delivered
right into your inbox. Subscribe to our blog below.