National Fire Protection for Retail Stores & Big Box Retailers
As a big box retailer or large retail store, it can be difficult to keep up with fire protection regulations, maintenance, and inspections. That's why it's important to work with an experienced fire safety company, like AIE, a reputable, national fire protection company that understands the unique fire protection challenges and takes great care in managing each location's retail fire safety with efficiency.
For decades, AIE has been helping U.S. big box retail and other large retail stores with reliable commercial fire protection and full-service life safety solutions, including inspections, inspection management, and 24/7/365 emergency services handled by in-house staff – never a third-party call center.
AIE helps big box retailers and large retail stores manage fire protection efficiently while overcoming unique retail store challenges to keep customers and staff safe from fire and your stores operational.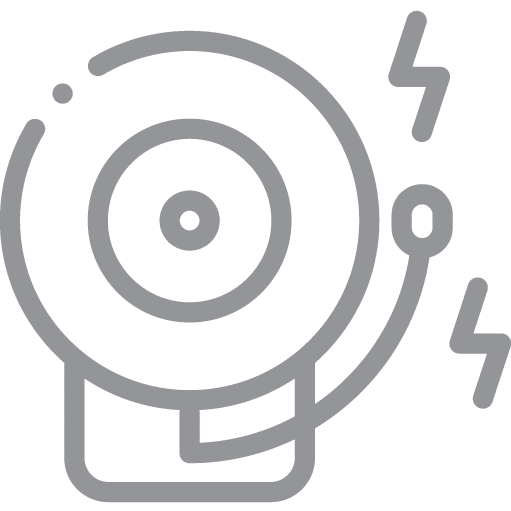 Backflow Preventer Assemblies
Kitchen Hood Suppression Systems
Emergency Lighting Systems
24/7/265

Toll-Free Emergency Hotline Answered by AIE Staff 
Have an emergency at your retail location? AIE is the only single-source fire protection company that offers a 24/7/365 toll-free hotline, 1-888-AIE-PALS (243-7257), always answered by knowledgeable, friendly AIE staff, never a third-party answering service. 
AIE's fast, one-call process calms the panic and gives you power over the situation.
Retail Store Inspections & Inspection Management
Large retail and specialty big box stores have countless fire hazards and safety issues that can become a problem very quickly when not managed correctly. Faulty fire sprinklers, fire extinguishers, backflow preventers, and other retail fire protection concerns, when coupled with impromptu fire marshal inspections, can be stressful and costly. When your corporation works with AIE, these are no longer issues.
Our experienced inspection teams are proactive – we don't wait for problems to arise before we address them. We ensure your big box retail fire protection systems are in working order and that each store meets OSHA, NFPA, ICC, AHJ, and other retail fire safety codes, so you can be confident that your stores will meet or exceed inspection standards.
AIE also acts as third-party inspection managers to create a bridge of communication between inspectors and your staff. Our team, led by a former fire marshal, knows the difference between what is required and what the inspector likes to see, which often results in quicker resolution at a lower cost and an enhanced relationship with local inspection authorities.
Our approach ensures focus on the proper job, at the proper time, with the proper costs. With our services, you have the best fire safety in retail stores. 
Our licensed fire 
technicians keep detailed electronic records and perform:
All inspections,
from quarterly to 20-year
One call. One source. One Invoice. AIE provides the peace of mind of knowing your big box and large retail store fire protection systems will be managed by a single point of contact with simplified compliance, record keeping, maintenance, and overall life-safety.

Minimize fire danger, keep customers and staff safe, and add to the longevity of your business with AIE fire protection, coast-to-coast since 1983.
Resolve Unique Challenges & Retail Hazards for Large Stores & Big Box
Your superstores, whether they're full of general merchandise, groceries, and consumer staples or specialty goods such as electronics or DIY building supplies and appliances, have distinct fire protection challenges and retail fire hazards that are unique to your industry. These include:
High ceilings and extremely large footprint/square footage
K-factor automatic fire sprinklers with greater water density required
Sprinkler water requirements can be 4 times greater than a traditional retail space
Water supply and pressure must be adequate to meet the large capacity sprinklers
Changing fire alarm monitoring codes
Large crowds and high occupancy
Highly flammable and/or combustible goods for sale
Hundreds of hot lights and electrical displays
A large number of fire extinguishers to be inspected/recharged
Potentially overloaded electrical sockets/computers/scanning equipment
Breakrooms with electric appliances
Paper and highly flammable shipping/packing materials
AIE helps you manage and resolves these fire safety challenges and works with each store to inspect, repair, and maintain your fire protection systems, from coast-to-coast. We also keep comprehensive electronic records, which helps with accessibility of information, planning, budgeting, and compliance.
What Makes AIE Unique?
Much more than a slogan, "Stopping fire before it spreads," is the very bedrock of our corporate culture, and serves as a constant reminder of the unwavering commitment to be a leader in all fire protection matters.
AIE is one of the nation's Top Women Business Enterprise National Council (WBENC) Companies.
Nothing competes with experience; we have 37+ years of longevity in the field.
No other company is truly a single-source fire protection company. One contact. One invoice. One set of records.
We have professional relationships with Fire Marshals and Authorities Having Jurisdiction (AHJ) all over the U.S.
Our 24/7 toll-free emergency hotline is always answered by AIE staff, never an answering service – yes, even on holidays!
We provide the best national fire protection services because AIE has developed an optimized, nationwide contractor network.
We have our own in-house, licensed engineers who take a personal interest in your fire protection projects.
AIE is known for helping clients drive down costs with knowledgeable decisions and bulk negotiated rates.
AIE provides swift action and expert, cost-effective fire solutions with integrity, so you can experience the many benefits of one retail fire protection partner. We specialize in big box retail facilities, so we know what your stores need. 
To minimize fire risk, achieve fire safety compliance, and efficiently manage fire protection at all national locations of retail chains, big-box stores, distribution facilities, grocery stores, warehouse club stores, and large specialty stores, contact us today for a no-obligation conversation. 800-892-9863
Contact AIE to Protect Your 

Big Box Stores
Stay Connected
Get expert fire protection tips and information delivered
right into your inbox. Subscribe to our blog below.