Multi-Site, Regional & National Fire Safety Services & Inspection Management
Are you a fire safety manager who handles large-scale fire protection systems for a national retailer, mid-size retail chain, big-box stores or other multi-site business? Maybe you're in charge of fire protection system inspections and maintenance at several distribution facilities, grocery stores, movie theaters, restaurants, or other multiple-property locations across the country?
If so, full-service, national fire protection, maintenance, inspection management, and compliance can be overwhelming, especially if something goes wrong. You need reliable, national fire solutions. The good news is you no longer have to manage your company's fire safety on your own or with several fire protection companies – AIE is here to be your single-source, commercial fire protection partner. We provide all the national fire safety services and life safety solutions your locations need.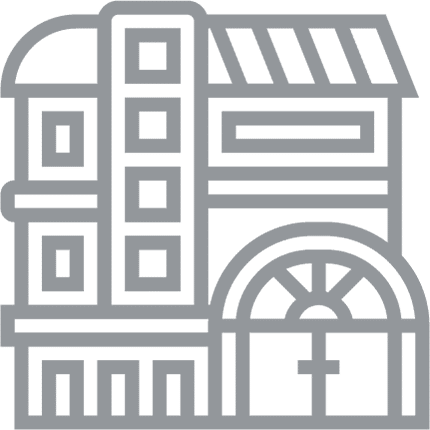 With AIE, you have a national fire solutions partner who helps reduce fire risk in your multi-site facilities by providing ongoing fire safety inspections and services that keep your customers and employees safe.
Our licensed fire protection
technicians perform:
All inspections,
from quarterly to 20-year
Comprehensive electronic
record retention
One-Stop, One-Source National Fire Safety Services Company
AIE is a reputable fire protection company that offers full-service, multi-site fire safety from one source. Using a single point of contact provides the peace of mind of knowing your fire protection systems will be fixed promptly, and efficiently, and simplifies handling compliance, record keeping, maintenance, and life-safety issues.
AIE has developed an optimized contractor network from coast-to-coast, and has decades of experience working in cooperation with Fire Marshals, water departments, and local municipalities. When you work with us, know you're working with the best national fire protection companies.
AIE offers all national fire protection services from one company, with one set of records and invoicing, making it easier than ever before.

24/7/265 Toll-Free Emergency Hotline Answered by AIE Staff: No Call Centers
Have an emergency? AIE is the only single-source fire protection company that offers a 24/7/365 toll-free hotline, 1-888-AIE-PALS (243-7257), always answered by knowledgeable, friendly AIE staff, never an answering service. AIE's fast, one-call process calms the panic and gives you power over the situation.
Commercial Fire Sprinklers, Suppression Systems, Fire Alarms & More
Need fire sprinklers? Fire suppression systems, backflow preventers, or kitchen hood systems? Maybe you're retrofitting or adding fire alarms or new fire extinguishers. Whatever you need, AIE is your compliance fire safety solution.
Since 1983, AIE has been providing fire protection systems design, inspections, consulting, maintenance, and repair to companies across the country, some for over 25 years, and our experienced team will do the same for you.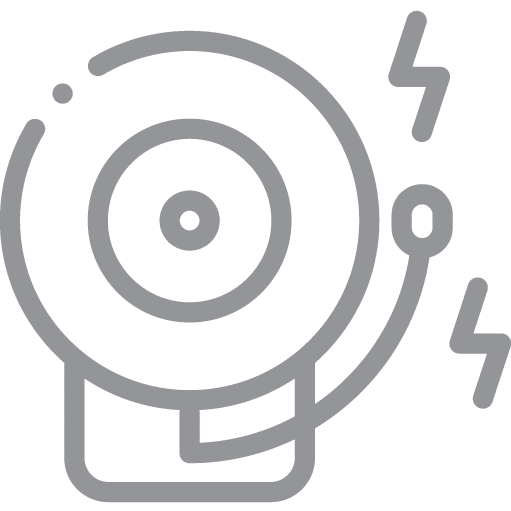 Backflow Preventer Systems
Kitchen Hood Suppression Systems
Emergency Lighting Systems
Best Multi-Site Fire Prevention – Inspection Services
AIE offers inspection management and third-party consulting to resolve, prevent, and reduce potential fines or closures, relieving the anxiety of an uncertain situation. We ensure fire equipment and fire sprinkler systems at all multi-site locations meet National Fire Protection Association (NFPA) codes, as well as local and statewide requirements, and if they do not, we provide solutions to get them up to code quickly.
When inspections and maintenance are needed, our licensed fire protection technicians perform quarterly, annual, and five- and ten-year inspections, along with testing, maintenance, and repairs. We also retain comprehensive records electronically, so you can produce these records when requested.
AIE is your on-call, coast-to-coast fire protection services and inspection partner, since 1983.
What Makes AIE Unique?
Much more than a slogan, "Stopping fire before it spreads," is the very bedrock of our corporate culture, and serves as a constant reminder of the unwavering commitment to be a leader in all fire protection matters.
AIE is one of the nation's Top Women Business Enterprise National Council (WBENC) Companies.
Nothing compares with experience; we have 37+ years of longevity in the field.
No other company is truly a single-source fire protection company. One contact. One invoice. One set of records.
We have professional relationships with Fire Marshals and Authorities Having Jurisdiction (AHJ) all over the U.S.
Our 24/7 toll-free emergency hotline is always answered by AIE staff, never an answering service – yes, even on holidays!
We provide the best national fire protection services because AIE has developed an optimized, nationwide contractor network.
We have our own in-house, licensed engineers who take a personal interest in your fire protection projects.
AIE is known for helping clients drive down costs with knowledgeable decisions and bulk negotiated rates.
From 2014-2016, an estimated 100,300 non-residential building fires were reported to U.S. fire departments, resulting in $2.4 billion in property loss per year.
– The U.S. Fire Administration's National Fire Incident Reporting System
We provide swift action and expert, cost-effective fire solutions with integrity, so you can experience the many benefits of a commercial fire protection partner at your multi-site facilities.
To minimize fire risk, achieve fire safety compliance, and efficiently manage fire protection at all national multi-site locations, retail chains, big-box stores, distribution facilities, grocery stores, movie theaters, restaurants, and other multi-site organizations, contact us today for a no-obligation conversation. 800-892-9863.
Contact AIE to Learn How to Protect Your Multi-Site Facilities
Stay Connected
Get expert fire protection tips and information delivered
right into your inbox. Subscribe to our blog below.