Fire Protection for the Warehouse Distribution Center Industry
Safety managers for warehouse distribution centers have unique fire safety challenges to manage and overcome. Warehouses vary in size, the types of materials stored, building design, storage configurations, content, ceiling height, aisle width, and floor plans, which present greater fire risks at distribution centers and the opportunity for fire to spread unchecked. These same obstacles also make fire suppression efforts more difficult. You need an expert in distribution center & warehouse fire protection systems to guide your business and ensure warehouse fire safety
If you're a distribution center safety manager for a group of national, regional, or local distribution center warehouses, our full-service, single-source fire protection company is here for you. We make your job easier by managing all aspects of fire protection for distribution centers with maximum efficiency and minimum disruption, allowing you to manage your day-to-day operations with peace of mind.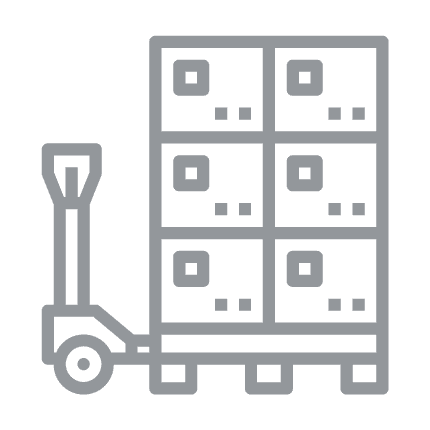 AIE has been providing fire protection at U.S. distribution centers and full-service life safety solutions, including inspections, inspection management, and 24/7/365 emergency services handled by in-house staff, since 1983.
Warehouse Fire Protection Systems & Services
AIE provides a range of fire protection services that resolve your fire safety challenges and minimize fire risks at distribution centers. Our team works with each warehouse's safety manager and personnel to ensure you have the proper fire protection systems in place, and we inspect, test, repair, and maintain all equipment, life safety systems, and water supply. We guide you to choose the best warehouse fire sprinkler systems for your needs. We also keep comprehensive electronic records in accordance with National Fire Protection Association (NFPA) 72, which help with accessibility of information, planning, budgeting, and compliance.
Warehouse Fire Sprinkler Systems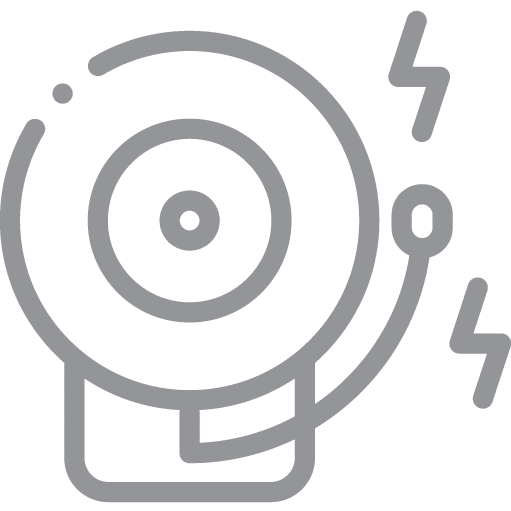 Emergency Lighting Systems
24/7/265

Toll-Free Emergency Hotline Answered by AIE Staff 
Have a water leak or other distribution center fire system emergency? AIE is the only single-source fire protection company that offers a 24/7/365 toll-free hotline, 1-888-AIE-PALS (243-7257), always answered by knowledgeable, friendly AIE staff, never a third-party answering service. 
AIE's fast, one-call process calms the panic and gives you power over the situation.
Fire Systems Inspections & Inspection Management for Distribution Center Safety
Warehouses, distribution centers, and e-fulfillment centers require specific fire safety equipment and protection systems unique to the distribution center business. You need a partner specialized in warehouse fire protection systems. Moreover, damaged or broken fire sprinklers, fire extinguishers, backflow preventers, and other distribution center fire protection systems that don't work or are not correct for the space can be life-threatening. To ensure warehouse fire safety you need regular inspections. 
Instead of spending extra time and money using multiple fire protection contractors to inpsect and maintain your fire protection systems, there is a simple solution from one nationwide fire protection company – AIE. We partner with you for every inspection, from quarterly to 20+ years, as well as for all repair and maintenance. We also act as third-party inspection managers between local inspectors and your staff. No more worries over stressful and costly impromptu fire marshal inspections.
Our licensed fire 

technicians keep detailed electronic records and perform:
All inspections,
from quarterly to 20-year
Minimize fire danger, ensure warehouse fire safety, and add to the longevity of your business with AIE fire protection, coast-to-coast since 1983.
AIE doesn't wait for problems to arise before we address them. We ensure your distribution center and warehouse fire protection systems work and that each location meets NFPA, ICC, AHJ, and other fire safety codes, providing peace of mind that your systems meet or exceed inspection standards and will save lives when needed.

Warehouse & Distribution Center Fire Hazards
Distribution centers, warehouses, and e-fulfillment centers have become massive with more fire hazards than ever before – tall ceilings, more floor space, and high-piled racks stacked with materials can impact how a fire spreads or how a sprinkler head or suppression nozzle is able to extinguish a fire. Other hazards include:
Highly flammable and/or combustible goods/equipment (cause 6% of fires but 31% of civilian injuries, per NFPA)
Hundreds of hot lights and electrical displays (cause roughly 18% of fires, per NFPA)
High ceilings and extremely large footprint/square footage
Bulk storage (piles of unpacked materials)
Solid piling (stacks of boxes and cartons)
Palletized storage (items on wooden or plastic pallets)
Shelf storage (goods stored on built-in shelves)
Rack storage (items inventoried on various types of racks)
K-factor automatic fire sprinklers with greater water density required
Water supply and pressure must be adequate to meet the large capacity sprinklers
A large quantity of ABC fire extinguishers to be inspected/recharged
AIE helps you expertly manage and resolve these fire safety challenges in all warehouse locations. Distribution center and warehouse fire safety are our specialty. 
"As warehouses increase in height, include more complex rack storage configurations, and continue to expand the volume of plastic packaging and commodities, the challenge to provide adequate fire protection is one that must always evolve." – Gary Keith, VP Engineering Standards Manager, FM Global

What Makes AIE Unique?
Much more than a slogan, "Stopping fire before it spreads," is the very bedrock of our corporate culture, and serves as a constant reminder of the unwavering commitment to be a leader in all fire protection matters.
AIE is one of the nation's Top Women Business Enterprise National Council (WBENC) Companies.
Nothing competes with experience; we have 37+ years of longevity in the field.
No other company is truly a single-source fire protection company. One contact. One invoice. One set of records.
We have professional relationships with Fire Marshals and Authorities Having Jurisdiction (AHJ) all over the U.S.
Our 24/7 toll-free emergency hotline is always answered by AIE staff, never an answering service – yes, even on holidays!
We provide the best national fire protection services because AIE has developed an optimized, nationwide contractor network.
We have our own in-house, licensed engineers who take a personal interest in your fire protection projects.
AIE is known for helping clients drive down costs with knowledgeable decisions and bulk negotiated rates.
AIE provides swift action and expert, cost-effective fire solutions with integrity, so you can experience the many benefits of one distribution center fire protection partner who specializes in multi-site warehouse and e-fulfillment facilities.
To minimize fire risk, achieve fire safety compliance, and efficiently manage fire protection at all national, regional, and local distribution centers, warehouses, retail chains, big-box stores, grocery stores, warehouse club stores, and large specialty stores, contact us today for a no-obligation conversation. 800-892-9863
Contact AIE to Protect Your 

Warehouse Distribution Center
Stay Connected
Get expert fire protection tips and information delivered
right into your inbox. Subscribe to our blog below.